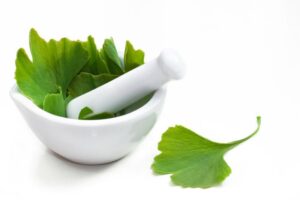 Erectile dysfunction, also known as impotence, is becoming one of the major challenges for men today, regardless of their age. It's affecting the young and the old in equal measures. Since this condition is caused by health conditions, emotional issues, and even relationship problems, it can be cured naturally. Here are some natural remedies to help you improve your erectile dysfunction and get on up! Always check with your doctor and do your research before starting natural remedies, as they may have side effects. Some natural remedies believed to help with ED include:
Reducing Stress 
Stress and anxiety can interrupt how your brain sends messages to the penis to allow extra blood flow which causes erectile dysfunction. The stress associated with ED can also cause a recurring cycle of ED. It is important to recuse stress levels to avoid decreasing your testosterone levels which play an important role in your sex drive. A few ways to manage stress are talking to your partner to get their support with the issue, limiting alcohol and drug use, and engaging in activities like exercise to keep your heart and blood vessels healthy. 
Taking Ginkgo
Ginkgo biloba is believed to increase the blood flow on the penis, which leads to improved sexual desire. Ginkgo has the ability to improve blood levels of nitric oxide, which improves circulation via the dilation of blood vessels. As a result, ginkgo may also be useful for treating various symptoms of sexual dysfunction by improving blood flow to those areas of the body.
Eliminating Performance Anxiety
Performance anxiety happens when you feel stress about your body image or your ability to please your partner. It can lead to ED. Men dealing with ED have a hard time getting and keeping an erection. The best way to overcome performance anxiety is clear your head of negative thoughts sometimes this can happen with a warm shower or deep breathing, Increase your foreplay, stop rushing sex and focus more on pleasing your partner. It's best to communicate in your relationship and focus on what you can do and not think about what you should be doing. ED can stem from relationship issues so it's best to remember it's not you or your partners fault. 
Taking Yohimbine 
Yohimbine is extracted from the bark of evergreen trees in Africa and is known to combat compounds that constrict blood vessels and reduce blood flow. Healthcare providers recommended Yohimbine before Viagra ever existed. This is because it makes men's erections harder, increases sexual arousal, and helps them last longer during sex. It usually takes 2-3 weeks to see the maximum results from taking this herb.
There are several ways to improve erectile dysfunction naturally. Whether you are interested in trying these natural remedies or others, it is always important to check with your doctor to ensure they do not conflict with any other medications you may be taking. Don't let ED continue to affect your confidence, relationships, or quality of life. These are just some known remedies that you can use to get back up! 
Find out more about our services here, and don't forget to follow us on social media!